This is one of those wonderful moments that every RVer (now matter how clean) has (or will unfortunately) experience at some point full-timing… You crawl into bed, finally get perfectly cozy for the night and then it happens…
Cue the sounds of adorable yet highly destructive little feet tap dancing in the ceiling of your RV. Now what?
If you're like me, your next step (after immediately verbalizing some sort of profanity) is to jump directly on the internet and search for tried and true methods to quickly rid your home of these devilish little intruders. But what if you are out of service range for your phone or mobile hotspot?
It's time to get creative.
With a little knowledge beforehand as to what mice like and conversely dislike, you can solve this potentially major problem rather quickly with one powerful magic weapon and unleashing your inner MacGyver.
Before I get to the magic ingredient you should keep stock of on your rig (and no I am not selling it here), I would like to give a shout out to that 'those' friends we are always discount and brush off. You know, the ones that are always touting the plethora of benefits pure essential oils provide and trying to convince you that you can replace this or that with a special cocktail of said oils. Yeah… They are 100% right on at least one of the oils. That magical 'wonder oil' being pure peppermint oil.
So without further ado, here is how I was able to resolve my mouse issue quickly and effectively before it became a bigger problem.
Supplies used for mouse eradication:
Essential Oil Disfuser
100% Pure USDA 'Organic' Peppermint Oil
Paper Towel Torn into Strips (One Strip for Each A/C Vent)
'Shoebox' Sized Plastic Tote/Organizer with a Lid
Broom
Drawer
Box of Random Items
Dog Food
After calming down and realizing that cursing heavily was not enough to entice my furry intruder to leave on his own, I sprung to action with the knowledge that rodents hate peppermint with a passion. I grabbed my peppermint oil from the my container of essential oils and tore multiple strips, then placed one drop of oil on each strip. Additionally, I fired up my diffuser and loaded it with peppermint oil for good measure.
Note: You're probably wondering if my rig smelled like Christmas threw up at this point and the answer to that question is yes, yes it did.
The next step I took was to take the paper towel strips with the oil and to place them in each A/C vent (making sure there was a portion still hanging out that I could grab when it was time to remove them) then to close the vent. I repeat this step with all but one vent.
My last step took a little more creativity, this step was to create an irresistible trap.
For my 'trap' I elected to use the humane option of a shoebox sized plastic container with a lid and dog food directly under the remaining vent that was left open to tease my furry nemesis… But how was I going to keep this firmly adhered to the ceiling? The solution was surprisingly easy.
(The lid being easily accessible is important as you will need it to 'seal' the trap later.)
I grabbed my broom and placed the base of the inside of a random box, then set that box on an open drawer to give it tension with the broom's handle against lid of the container. My trap was now set.
See Below:
Ok… I know, this trap looks pretty ghetto. But it was seriously effective.
Within less than five minutes I noticed my furry nemesis poking his tiny little nose out of the enclosed vent and at that point it was game over. Once my intruder smelled the mouse equivalent of a free Thanksgiving dinner he jumped into the box. I moved the broom and quickly sealed the container with the lid to ensure he did not go back into hiding.
Naturally, I was relieved and promptly set an additional trap just in case but luckily for me Baron von Whiskers was the singular stowaway hiding on my rig.
So now that you know how to trap a mouse in a pinch, here are a few methods that may help deter furry invaders to begin with:
Mothballs: It is widely theorized that rodents hate the smell of mothballs due to the pungent odor emitted by the active ingredients naphthalene and (or) paradichlorobenzene. While a majority of pest control companies have posted blogs disputing the effectiveness of using mothballs to repel rodents (likely because they just want your business), there are many individuals that swear by this method.
Because of the previously noted pungent odor emitted from mothballs and possible health risks associated with their active ingredients, this method should only be used in the outdoor storage compartments under your RV. To use this method, try placing mothballs in small containers with vent holes in the under storage compartments of your rig to deter rodents from entering.
Seal Off Anything Safe to Seal Off: Rodents are opportunists, be sure not to give them an opportunity to enter your RV if you can help it.
While completely sealing off all possible entrances is virtually impossible, you can make intrusion more difficult for this pesky freeloaders to take up residence. One highly effective best practice in rodent prevention is to insure that your storage doors are always fully closed when you are not accessing the contains underneath your RV. Additionally, make sure any small openings (that are not intended to be left open for ventilation or drainage) are properly sealed and replace worn seals to storage doors and slides if there are noticeable gaps developing.
For small gaps and openings, steel wool or fine mesh wire make for effective rodent roadblocks.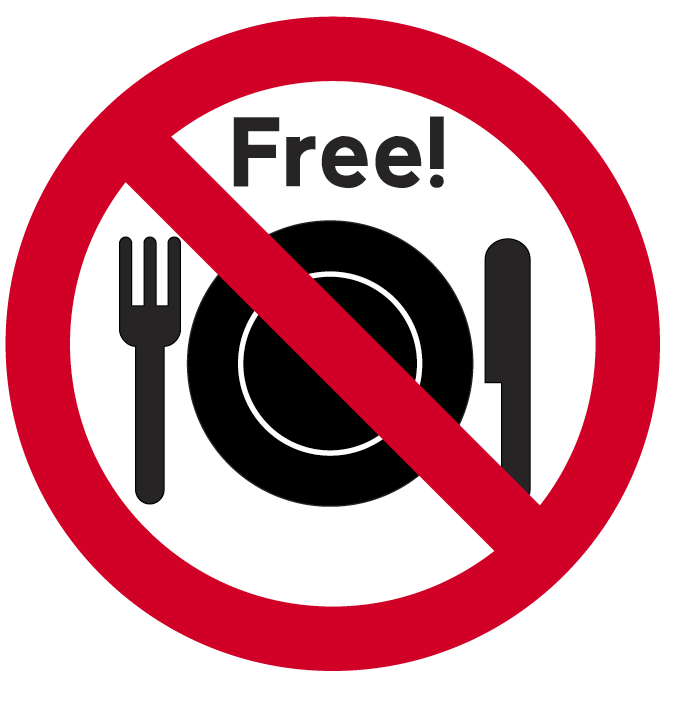 Do Not Unknowingly Offer Free Meals: Again, rodents are shameless opportunists so it is imperative you do not unknowingly offer them a free meal. Whether you are full-timing and dropped your rig off at the shop for a few days to have service work completed or you are a weekend warrior and you are placing your rig in storage, it is a best practice to remove inciting dry-goods (such as bread, cereal, rice, beans, flour, instant potatoes, etc.) from your cabinets.
To protect your pantry from these furry-terrorists while you are occupying your RV, be sure to store your dry-goods in airtight containers.
Have a pet? Make sure to keep their food in airtight containers as well and make sure to pick up that food bowl after meal time.
Keep it Clean: Good housekeeping is an imperative step in rodent control so use this as extra motivation to stay as tidy as possible… Wash those pesky dirty dishes sitting in your sink now and save yourself a headache tomorrow.
In addition to the the previously noted tips, sweeping the kitchen floor and taking out the trash nightly, as well as wiping down countertops after every meal will help make mice get the point that the 'Kitchen is closed.'
More things to consider on the topic of keeping things tidy, mice love shreddable nesting materials such as old newspapers, napkins, paper towels, they also love to build nests in wood piles, BBQs, etc. With this in mind, be sure not to leave nesting materials close by your rig and check your covered BBQ regularly.
Have tried and true rodent control methods of your own? Share with us in the comment section below.